Volhynian Village Adventure Tours
ONCE-IN-A-LIFETIME OPPORTUNITY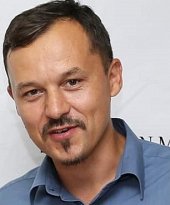 In 1993 I founded Volhynian Village Adventure Tours. For over 20 years, I conducted numerous tours to help over 200 Russian Germans find their ancestral roots. On several occasions during these tours, I was deeply moved to see some of the tour members literally break down and cry as they stood on the land once occupied by their ancestral families, visited schools and churches family members attended, discovered cemeteries where loved ones were buried, and even met old villagers who remembered the family name.
In 2015 I retired and turned the business over to Alex Brzhezitskyy, who served as my assistant for a dozen years or so. Alex is now offering the same hassle-free tours that I conducted. He is well-versed in Russian German history, speaks four languages, including English, German, Russian, and of course, Ukrainian, has done extensive archival research, and has been up and down most of the villages from Zhitomir to Lutsk, where the Germans once lived.
He offers two ten-day group tours each year, normally in May and September. In addition, he offers personalized tours and a Polish extension for those who are interested. The tour also includes a one-day historical tour of Kiev and a leisurely boat tour down the Dneiper river.
For more information and upcoming tours, you can contact Alex directly at alexguaki@gmail.com or go to his website volhynianvillagetours.com